Md Dermaceutical Renew Face and Body Wash:
Recommended for:
-Dry/Dehydrated/Sensitive/ Rosacea Prone/Aging skin
Beneficial Ingredients:
-Lactic Acid-gentle,hydrating exfoliating AHA
-GreenTea Extract-powerful polyphenols/antioxidant properties-helps even out skin tone
-White Tea Extract-antioxidant and anti inflammatory properties to help redness due to eczema .  Also helps with fine lines and wrinkles and decreasing melanogensis.
-Panthenol-Vitamin B5-anti-inflammatory assists in speeding up skins healing process.
pH of cleanser-5.0-6.0 (pH varies depending on water conditions, pH of skin and pH of other products being used on skin.)
A luxurious rich lathering, hydrating concentrated cleanser that is suitable for both face and body.
Suitable to use in conjunction with Retin A use, to calm, soothe, and hydrate highly sensitized skin.  Also beneficial to use with dry, sensitive skin that can used with other anti aging exfoliating products.
***may not be suitable for EXTREMELY sensitive skin
Subtle fragrance derived from rose and ylang ylang.
Related Products
---
Customer Reviews
Jade h.
I recommend this product
10/23/2021
Good cleanser
Kept my skin clear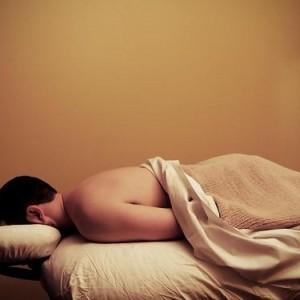 KD
Kimberly D.

United States
I recommend this product
08/23/2021
Md Dermaceutical Renew Review
First of all, a BIG THANK YOU to Christy for the special offer in honor of my birthday! I chose the Md Dermaceutical Renew Face and Body Wash AntiAging Hydrating Cleanser. I remember Christy once advising to save the big bucks for moisturizers and serums since we wash the precious ingredients down the drain after rinsing. This cleanser is perfect for my sensitive skin and it smells lovely. It is an excellent value and will last a good long time with daily use. I love it and am so happy to have discovered Go See Christy!!
Karen F.

United States
I recommend this product
07/16/2021
Probably the best cleanser I've ever used!
I have been using this cleanser for about two, almost three weeks. I have dry skin now that I'll be 60 next month. But I still love that "foaming" cleanser type of clean. I saw this recommended on a video and took a chance. Wow! I love the 'bit of foam but I really love that it doesn't feel like it strips my face of all moisture! I get the foam part I love but don't feel like my face is so dry its going to crack before im able to get my serums on and moisturizer ! Really, really glad I tried this and can definitely say I will be trying more products in the MD Pharmaceutical line!
Pei F.

Malaysia
Julie M.

United States
I recommend this product
04/23/2021
MD Dermaceutical Renew Face and Body Wash
Love this item, have been using it for years