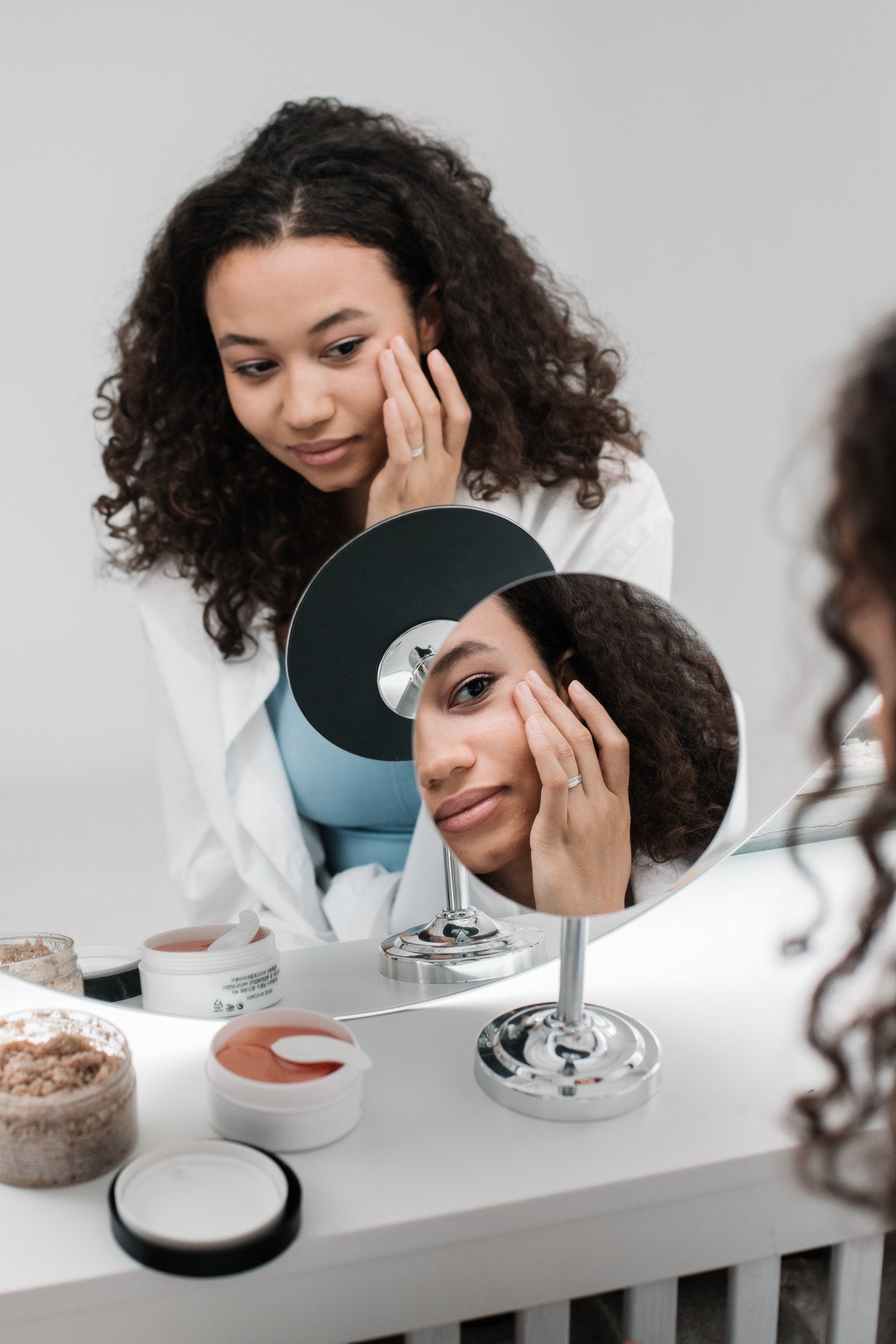 LEVEL UP
PROFESSIONAL ONLINE SKIN CONSULTATION
Don't have any major issues with your skin but have noticed some earlier signs of aging?
Are you 30 or Younger?
Do you already see some signs of Aging?
-Fine lines /wrinkles
-Dark circles
-Uneven textured skin
This may be a sign that your skin is already showing signs of premature aging that could be helped just by using more pH compatible products for your specific skin and adjusting your diet and lifestyle BEFORE significant changes need to be made.
OVER 30?
- Your skin is physiologically now slowing skin cell turnover rate and hydration levels are more of a delicate balance.
This is when using the right products for your skin is more important.
This is the stage where most people will experience visible changes in their skin and will use more assertive products.
Is your skin "just okay"?  No Major issues but your skin is just NOT Glowing?
LEVEL UP SKIN CONSULTATION IS RIGHT FOR YOU IF:
-You are just getting started in skin care and you don't want to waste time and money on all kinds of products that may NOT be the right fit for YOUR specific skin type.
-You have tried all the department store brands and STILL don't see any visible difference.
-You need MORE specific directions and guidance for what products to use and the correct way to use them.
-You are overwhelmed with amount of skin care products and don't know which products to use so you don't do anything.
-You are considering a PROFESSIONAL Treatment such as: laser, microdermabrasion, acid peels, or any other professional treatment BUT YOU ARE NOT SURE. 
Before you go in, this consultation can help you decide if the treatment you are considering, is BEST FOR YOU.
Based on your consultation, other options can be discussed.
***If you have a MORE DIFFICULT to treat skin condition such as acne or melasma OR would like more ADVANCED SKIN CARE FOR ANTI AGING
LET'S GET STARTED!!!
MONTHLY SPECIALS
The monthly specials below are for companies that we work with that you may find of interest related to:
-Skin Care Products
-Hair Care Products
-Nutritional Supplements
-Home Products/Odds and Ends