Regular price
Sale price
$65.00 USD
Unit price
per
Sale
Sold out
Directions

Based on skin condition, Let completely dry. Before applying next serum OR to be used with Brightening Biopeptide Toner.
To be used PM ONLY.
Shipping

International Orders (above a certain amount) may incur a VAT.
Ingredients

Organic Herbal Infusion (proprietary blend), Organic Aloe Barbadensis Leaf, Hamamelis Virginiana (Witch Hazel), Cassia Angustifolia Seed Polyaccharide (plant based) Hyaluronic Acid, kosher vegetable glycerin, Methylsulfonylmethan (MSM), Wildcrafted Ganodema Lucidum (Reishi Mushroom (Kojic Acid), Glycolic Acid, Hydroxyethyl Cellulose, Carageenan gum, Wildcrafted Salix Lucida (Willow Bark Extract) Salicylic Acid, Organic Glycyrrhiza Glabra (Licorice root extract), Wildcrafted Melissa Officinalis (Lemon Balm), Wildcrafted Panax i (Chinese Ginseng), Organic Pimpinella Ansium (Anise), Organic Armoracia Rusticana (Horseradish), Organic Schisandra Chinensis, Organic Joeniculum Vulgare
(Fennel), Melissa Officinalis Essential Oil, Organic Simmondsia Chinensis (Jojoba Oil), Tocopherol Acetate (Vitamin E, Sodium Benzoate, Potassium Sorbate, Ethyl Hexyl Glycerin
Best Serum for Age Spots and Acne Scars-MD Dermaceutical Age Reverse Brightening Serum is a organic Aloe Vera based gel used to treat Age Spots, Acne Scars, and Hyper pigmentation. Contains powerful lighteners and brighteners to lighten and break apart dark spots from hyper pigmentation, acne scars, and age spots.
***2 NEW FORMULATIONS***
DRY MATURE SKIN: MOISTURIZING FORMULA
MILKY, CREAMY SERUM
CAN BE USED AS:
- LIGHT MOISTURIZER 
-UNDER SUNSCREEN/MAKE UP
-SUITABLE TO SUPPRESS PIGMENTATION DURING THE SUMMER
NORMAL~OILY SKIN: HYDRATING FORMULATION
LIGHTWEIGHT, WATER/GEL BASED FORMULATION
-UNDER SUNSCREEN/MAKE UP
-SUITABLE TO SUPPRESS PIGMENTATION DURING THE SUMMER
Most ingredients are Organic or Wild crafted
Paraben-Free
Preservative Free
Most products used to treat hyper pigmentation, acne scars, and age spots can be drying. 
To counteract the drying effects that lightening and brightening products can have, the Age Reverse Serum uses:
Organic Aloe Vera gel and Augustfolia Seed Oil (plant based Hyaluronic Acid), and kosher vegetable based glycerin for plant based humectants to bring moisture to the skin.
Lightening and Brightening Ingredients:
Ganoderma Lucidum- (Kojic Acid/Reishi)(Wild crafted mushroom) Brightening effects from reducing inflammation and brightening the skin.  Improves immune capabilities.
Glycolic Acid- Alpha Hydroxy Acid (AHA)- derived from fermented sugar cane to speed up skin cell turnover rate to help even out skin tone. Lower levels so it can be used for darker skin types.

Willowbark (Wild crafted) Sallicylic Acid (BHA)- Beta Hydroxy acid also helps with skin cell turnover rate and acne. (lower levels of help with inflammation)

Glycyrrhiza glabra (Organic Licorice Root)-helps control oil, anti inflammatory, soothes redness, calms skin, and brightens hyper pigmentation
Anti Oxidant Ingredients:
Lemon Balm(wild crafted)-(Ferulic acid/anti inflammatory) increases the efficacy of Vitamin C.
Chinese Ginseng(wild crafted)- increases skin firmness and skin regeneration
Pinpella Ansium (wild crafted Anise)- helps with inflammation including breakouts
Horseradish (organic)-Natural skin lightening and brightening agent-Tyrosinase Inhibitor
Hydrating Ingredients:
-Plant based hyaluronic acid from polysaccharides
-Organic Aloe Vera
-Kosher Vegetable Glycerin
Directions for Use:
Apply PM only.
Apply on freshly cleansed DRY face (preferably after exfoliation)
Avoid Eye area
One pump of product per area
Let dry for 10 minutes
Use Toner/moisturizer .
***If Using products containing AHAs can increase photo sensitivity.  Sun Protection is advised***
BEST USED WITH: 
MD DERMACEUTICAL BRIGHTENING CREAM
Share
Customer Reviews
Leng S.

United States
I recommend this product
04/29/2022
Age reverse brightening serum
I use this serum at night after washing my face and toning. It is light weight and absorbs well after massaging.
Nicole Z.

United States
I recommend this product
04/25/2022
Serum was great
I used up all of this serum and within two months I have noticed almost all of my acne scars have gone away except for a big stubborn one. It was gentle on my skin to use almost each night.
Kaleena B.

United States
I recommend this product
04/18/2022
Serum
Good so far. I can see the pigment lifting slightly.
Soo E.

United States
I recommend this product
11/09/2021
A staple
One of my daily staples!
Kaleena B.

United States
I recommend this product
09/22/2021
Slow but works
I have been using this serum for a couple months now. The results are slow but I definitely see a difference
View full details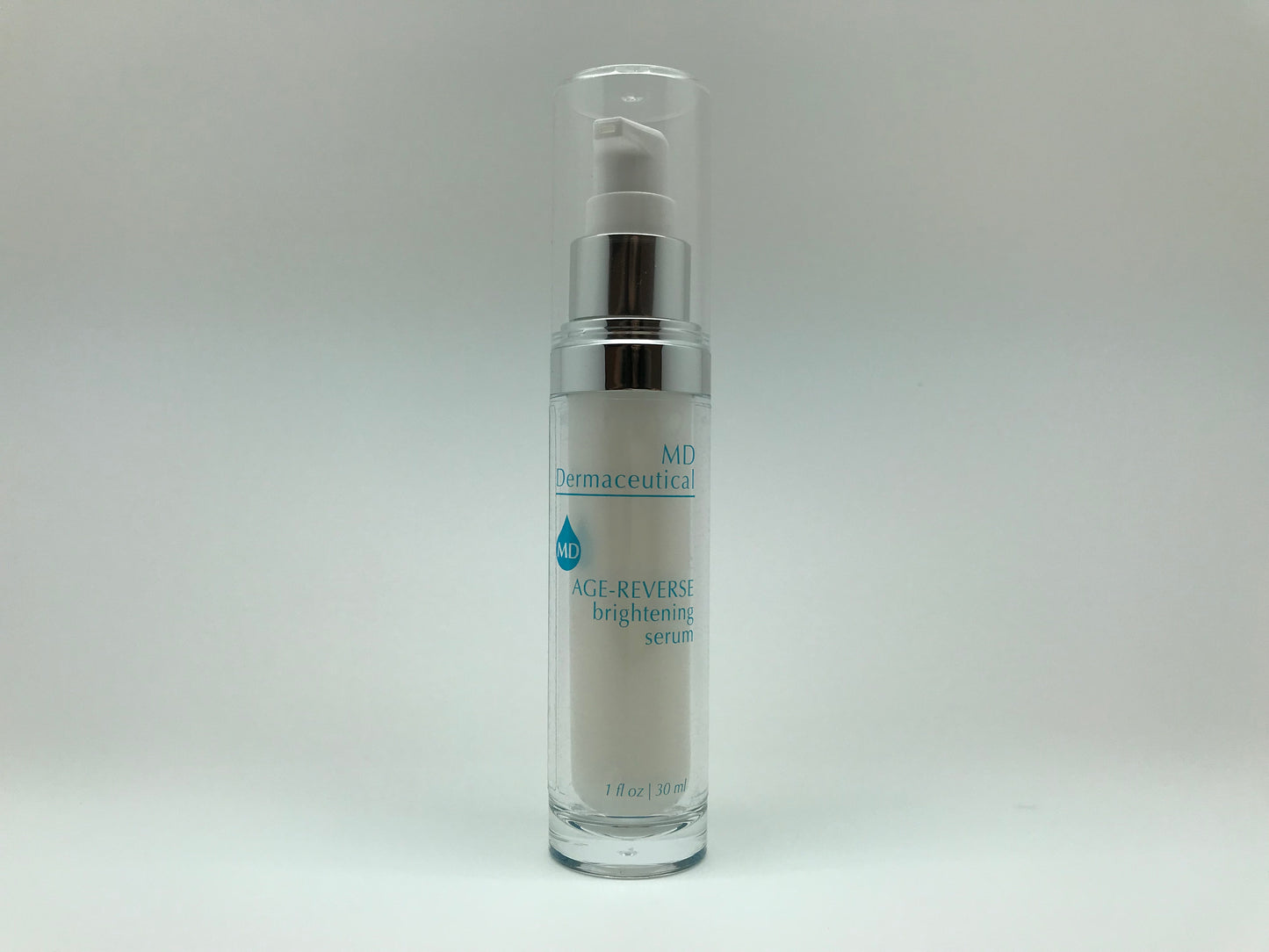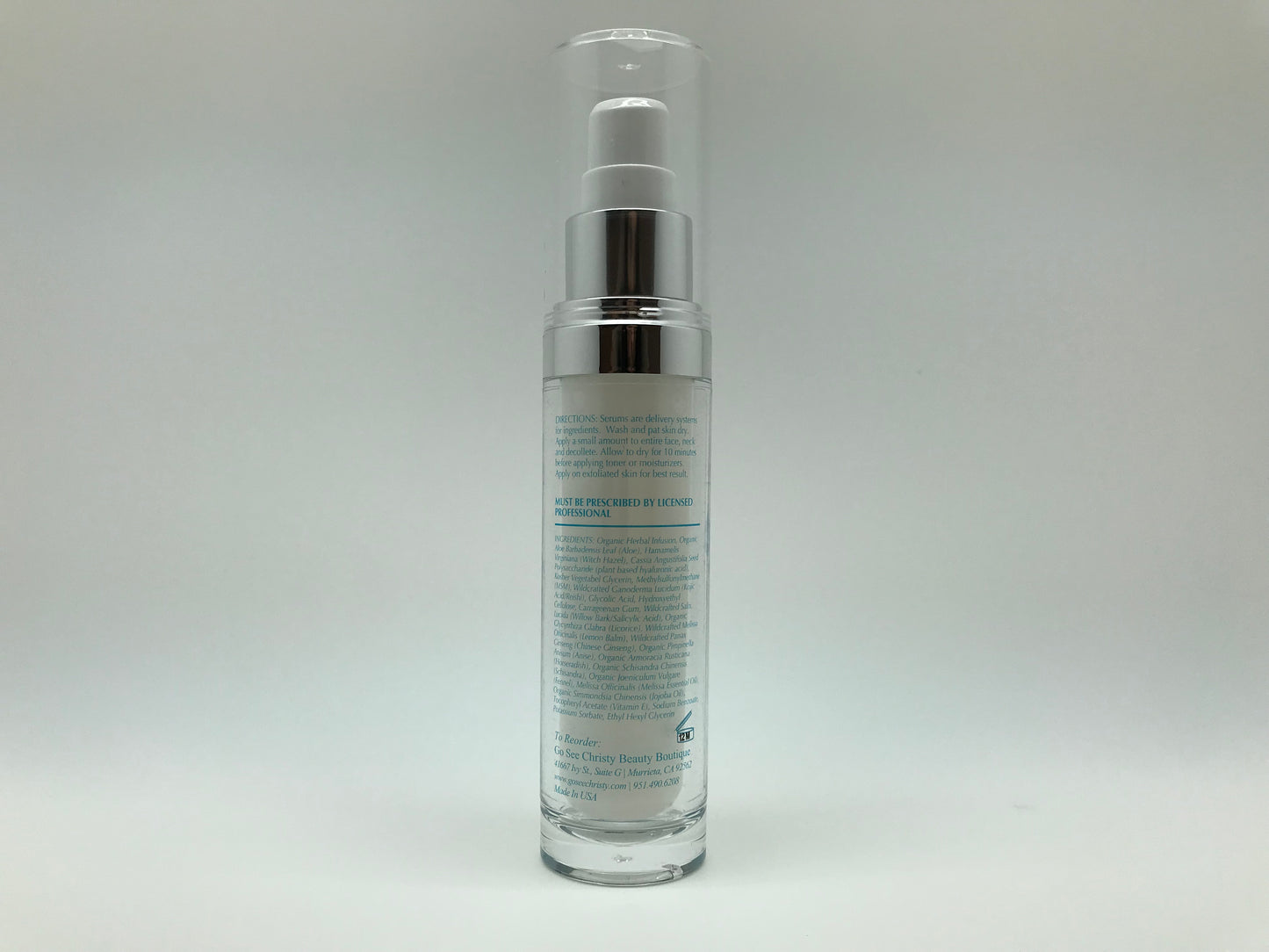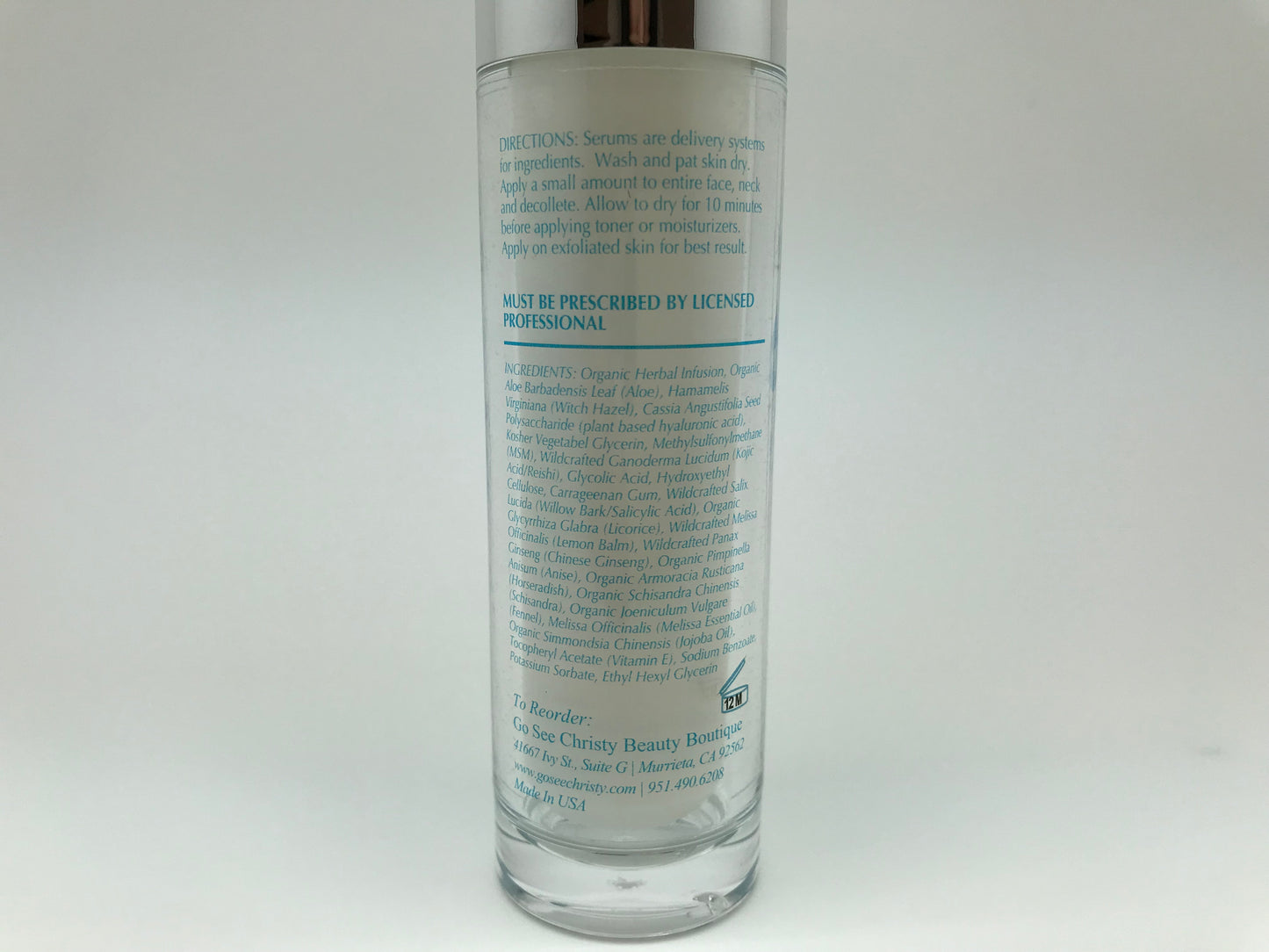 Have Melasma or uneven spots?
There are so many triggers that cause uneven sun spots, and melasma. If you are just beginning this journey, check out some educational videos below.
Hyperpigmentation Videos
MELASMA TREATMENT OPTIONS AND TIPS

Hyperpigmentation Treatments for Darker Skin Types