Regular price
Sale price
$90.00 USD
Unit price
per
Sale
Sold out
Consultation Clients ONLY
Md Dermaceutical  Mela Bright Advanced Pigment Corrector 1 
-Step 1 of the Advanced Treatment for pigmentation, age spots, uneven skin tone and Melasma. Also Helps in the treatment of Keratosis and Pilaris (bumpy skin behind the arms/legs)
**NOW AVAILABLE FOR ONLINE SALES
Recommended for:
- Stubborn Age Spots
-Melasma
-Dark Acne Scars (Post Inflammatory Hyperpigmentation)
Professional Treatment to be used with:
-Md Dermaceutical Mela Bright Step 2
-Professional guidance is recommended for use
* Use of any products to treat hyperpigmentation may increase photosensitivity of skin.
NOT Recommended to be used:
-for sensitive skin
-with Retin A or Retinol  based products
*Please consult with a professional BEFORE USE
Key Ingredient Benefits:
Tranexamic Acid- Reduces discoloration/ pigmentation and stubborn brown spots
Trichloreactic Acid- Treats pigmentation, improves skin texture and minimizes pore size
Phytic Acid- Tyrosinase inhibitor- Inhibits pigmentation formation
Gluconalactone- Antioxidant benefits to neutralize free radicals. Helps improve skin texture and tone.
Glycolic Acid- Improves skin texture and even out skin tone.
Salicylic Acid- Oil Soluble exfoliant to improve brightness
Share
View full details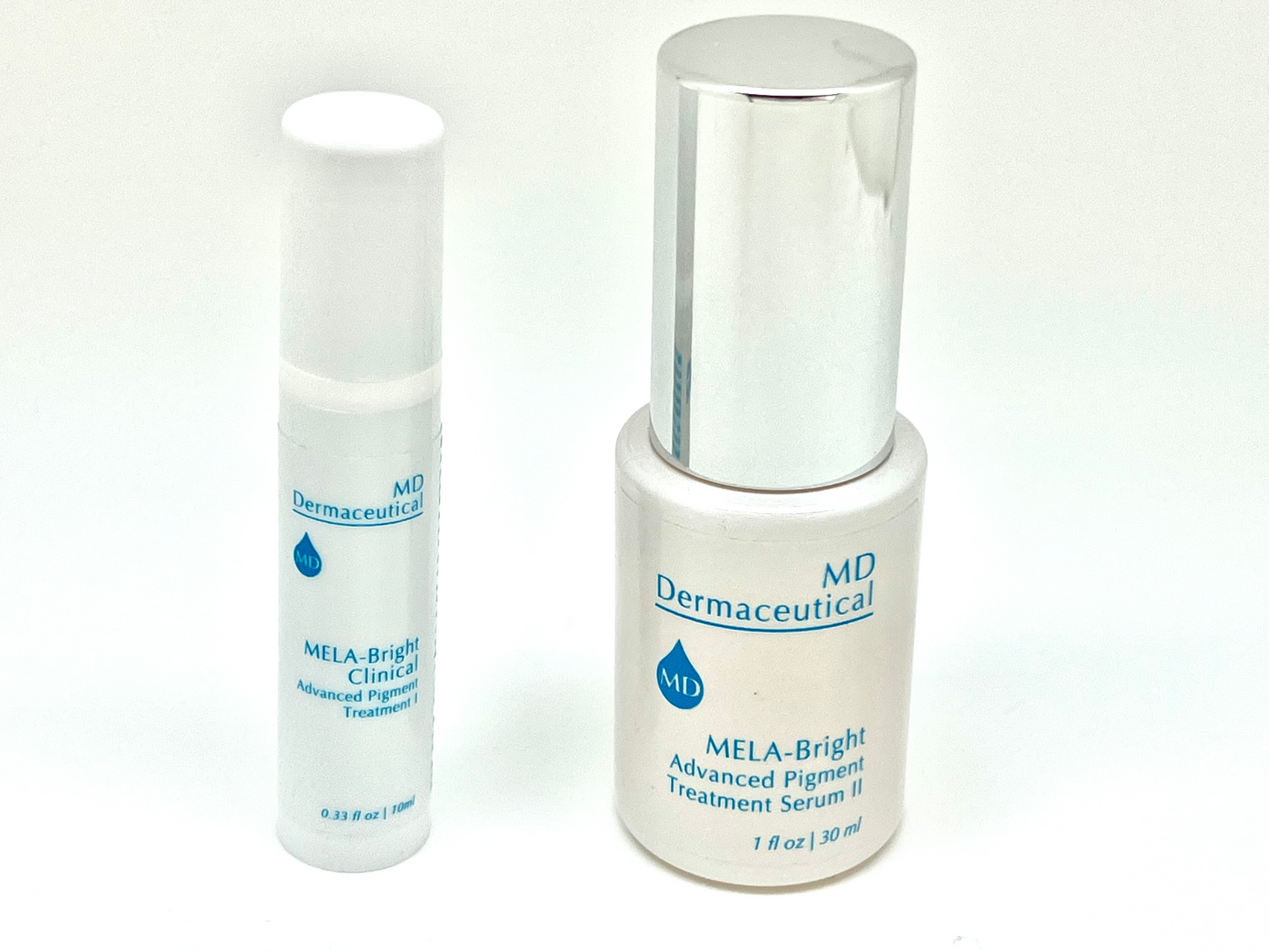 Have Melasma or uneven spots?
There are so many triggers that cause uneven sun spots, and melasma. If you are just beginning this journey, check out some educational videos below.
Hyperpigmentation on Darker Skin
MELASMA TREATMENT OPTIONS AND TIPS

Hyperpigmentation Treatments for Darker Skin Types